Microbiology & staffing issues in the community hospital
Staffing is a persistent issue when it comes to microbiology in the community hospital. When facing these challenges, what should you consider?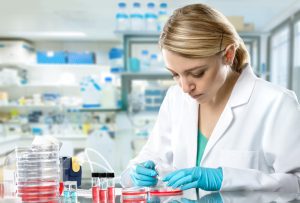 There are a number of staffing issues related to offering microbiology tests. First and foremost, is availability of personnel that meet the qualifications of a CLIA high complexity lab. Assuming the hospital makes the decision to offer microbiology tests, compliance with CLIA high complexity personnel requirements is a necessity.1
The five key positions (director, technical supervisor, clinical consultant, general supervisor and testing personnel) all have highly specific and detailed responsibilities. In most community hospitals, a director presents few if any challenges, whether devoted to the specific institution or shared across the network.
There are specific requirements for the technical supervisor directly related to microbiology testing, including specific training for 6 to 12 months in microbiology unless the technical supervisor is an MD or equivalent with a certification in clinical pathology. This position as well as the clinical consultant can be the most daunting ones to staff in the smaller community.
---
Considerations for test mix evaluation
The mix of tests offered in microbiology should be evaluated from time to time and adjusted based on a number of factors other than staffing alone. The three areas that affect the mix of tests offered are:
1 | Automation
What automated methods are available? How will sensitivity and specificity of newer testing methods including molecular improve our process? What is the impact of turnaround?
2 | What infectious agents are in the community?
Look for changes in the community in incidence of important infectious agents including MRSA and C. difficile and emerging infectious agents such as zika virus. What does your facility need to be equipped to test for?
3 | Antibiotic stewardship program specifications
What is the level of focus for improved antibiotic stewardship from administration and medical staff?
---
Considerations for addressing microbiology staffing challenges
Does the overall importance of microbiology testing in our community and service to the patients and medical staff justify providing this service and staffing for quality, service and competency? Which tests and service level are appropriate and important in our community? Can we aggregate test volume from nearby healthcare facilities to assure adequate test volume and keep costs in line and reagent/consumable waste at a reasonable level? What do the tertiary care hospitals we will use to refer patients expect from us as initial screening and patient work up? How can they help us to fulfill these needs, including assistance with staffing?
What are our staffing options?

Recruit from within our network (if applicable)
Recruit from the broader community, including nearby metropolitan areas
Ask for referrals to qualified personnel from trusted laboratory resources, including your distributor, state department of health and/or proficiency testing provider
Ask your current staff for referrals from previous employment or their professional society contacts
Consider other social media networks, including LinkedIn, professional societies (American Society for Microbiology) and others
Utilize the services of a professional recruiting organization
---
Microbiology Staffing as a Growing Issue
"Data released in October show higher vacancy rates as well as higher anticipated retirement rates compared to just 2 years ago […] By department, chemistry had the highest percentage of employees anticipated to retire in the next 5 years, 23.6%, followed by hematology at 19.51%, microbiology at 19.48%, and blood banks at 19.19%."2

Among all of the traditional lab disciplines, microbiology remains one of the most demanding in terms of skills, experience and professional judgment. Even with the advent of more sophisticated automated equipment, including molecular techniques, microbiology remains one of the areas of the lab where staff skill and experience is key to quality of results. In addition, particularly for culture and sensitivity results, trust and excellent communication between the laboratory and medical staff are important for proper, timely patient care decisions.
There is an important synergy between the needs of the community, the tests the institution offers, the technology it chooses to use and availability of skilled, trained personnel. Oftentimes, the limiting factor is available staff and the tests and technology they have experience with.
Keeping this linkage in mind and being prepared to make and refine value judgments about test menu and turnaround time is important as a facility considers how to deliver results for this important lab specialty.
---
1: AM J Clin Pathol 2015;144:432-43
2: Scott, Kimberly. (2015, November 1). The Laboratory Workforce Shortage Demands New Solutions. Clinical Laboratory News. Retrieved from https://www.aacc.org/publications/cln/articles/2015/november/the-laboratory-workforce-shortage-demands-new-solutions